Just as we have many different types of patients, there are several different braces options available. Take a look at the range of options we offer: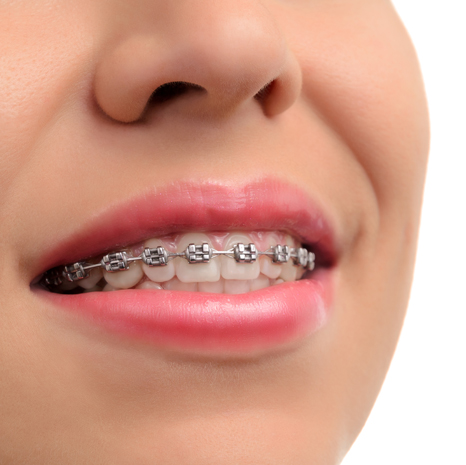 Metal  Braces
These  are  traditional  braces  –it's  what  most  people  picture  when  they  think  of  orthodontic  treatment.  The  system  uses  brackets  made  of  high-grade  stainless  steel.  Bendable  metal  wire  is  threaded  through  the  brackets  and  kept  in  place  by  elastics.  The  bracket  and  wire  system  applies  pressure  to  teeth  and  ultimately  moves  them  into  proper  alignment.
Metal  braces  are  a  popular  option  for  many  teenagers:  They  are  less  expensive  and  can  be  the  fastest  treatment  option. Keep  in  mind  these  are  not  the  metal  braces  your  parents  remember:  They  are  smaller  – and  so  they're  less  noticeable  –  than  they  used  to  be.  Wires  have  been  improved  so  that  they  move  teeth  faster  and  with  less  pain.  Something  your  parents  didn't  have  was  the  ability  to  choose  the  color  of  the  rubber  bands  placed  around  each  bracket.  This  gives  you  the  chance  to  make  your  braces  as  unique  as  you  are!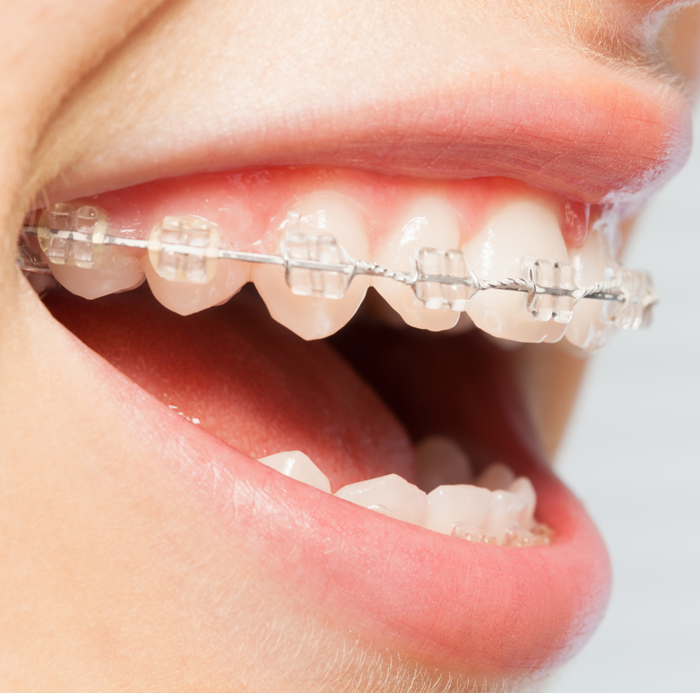 Ceramic  Braces 
Ceramic braces are like metal braces in that they also use a bracket/wire/elastic system to move teeth. The difference is the brackets are the color and texture of your teeth, so they are blend in and are less noticeable than metal. They may be connected by wires that are also the color of your teeth.
When wearing ceramic braces, patients must practice excellent oral hygiene and be conscientious about cleaning their teeth to prevent staining.
Ceramic braces work just as well as metal braces, but they are more expensive. They are a popular choice for adults because they aren't as visible as metal braces. We use Clarity™ ceramic brackets in treatment.
Invisalign®
Invisalign® is a clear mouthguard-like aligner. Treatment consists of a series of 18 to 30 different aligners custom made for the patient. Every two weeks the existing aligner is swapped out for a new aligner as teeth move and the next stage of adjustment begins. Invisalign® can be a more expensive alternative. However, the advantage of Invisalign® is the aligners are almost invisible. And, because the aligner can be removed from the mouth, patients can eat and drink whatever they'd like. Invisalign® is not an option for severe orthodontic cases and they are not available for children. Also, because they are removable, they are easy to lose – and costly to replace.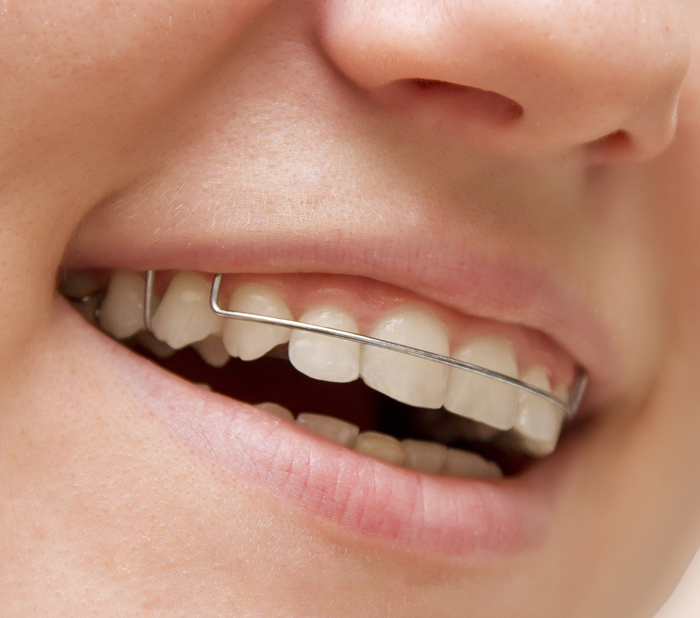 Retention
When we remove your braces, we will begin the retention stage of your treatment. The retention phase lasts for a minimum of 24 months. Your final orthodontic result depends on your retainers, so follow through with the hard work you've put in so far. Remember to remove your retainer before brushing, and brush your retainer before placing it back in your mouth.